The Allianz-Hochhaus on Joachimsthaler Strasse, near Kurfürstendamm, Berlin. Designed in 1955 by Alfred Gunzenhausen and Paul Schwebes.
One of my favourite buildings, and one of the finest examples of German mid-century modernism. At first, the strict geometric travertine façade is reminiscent of the nazi-
klassizismus
of the 30's and 40's, but in the end, this is something different. The wriggled long wing, the organic shaped staircase and storefront, as well as the pillars that look like the work of
Stig Lindberg
. It is no wonder this was one of the most appreciated buildings of the
Nachkriegzeit.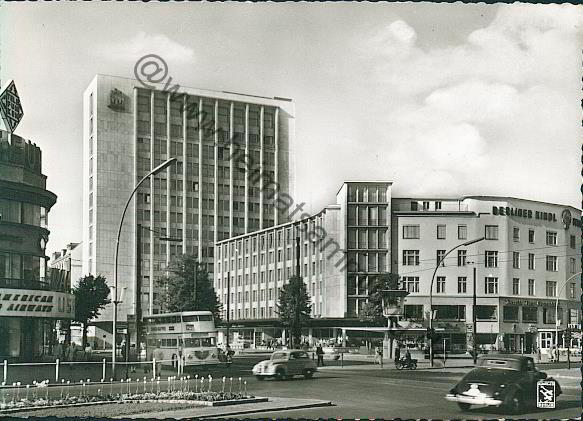 first two photos by BEROLINO