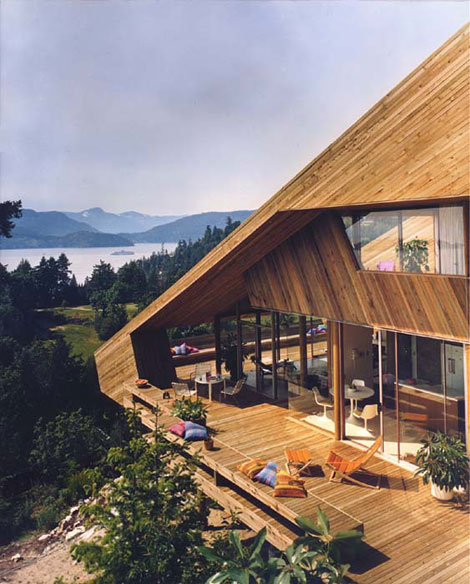 This incredibly inspiring house is the Catton residence, designed by Canadian architect Arthur Erickson in 1967. It is situated on a steep rock face; it overlooks the Georgia Strait, west Vancouver, Canada.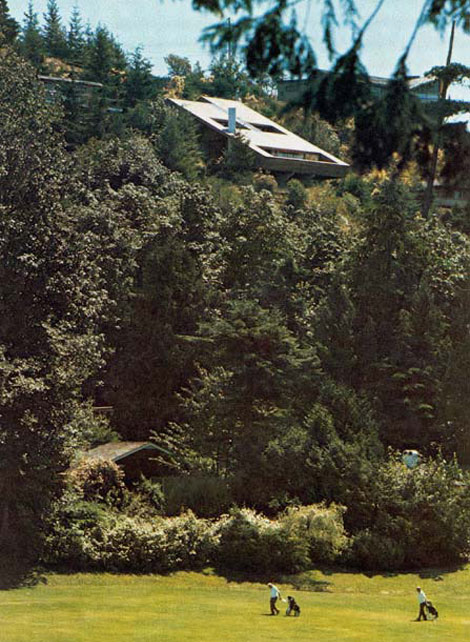 The house just makes me think of the Macahan family in "How the West Was Won". Maybe it's just that grainy 70's polaroid effect, or the scenic landscapes, but the house does have a cowboy feel to it, no? Of course, the house is rooted in history, which we like. Sublimely, functionally, and understated.
Look at that veranda.
Could this be one of the world's most beautiful fireplaces? It is shaped like the building... The art of fireplace architecture has really gone lost...
This is a view from the house' entry, where the panorama view is not yet revealed.
The interior and exterior walls are cedar, the floors oak and the doors and cabinets are mahogany.
Photos from
Arthur Erickson
's homepage.